model#e-star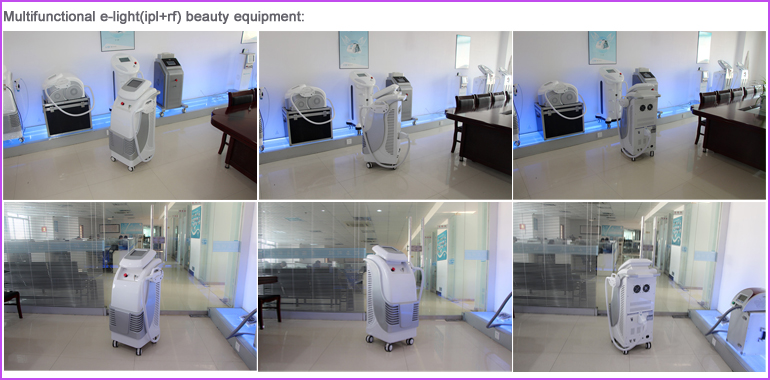 Specifications
IPL/SHR
low fluence, high average power with super fast pulses
UK lamp,Japan12000uF capacitance
Super cooling system
CE ISO
Attention:
Special updated technology for the SHR for the better effect,prrevent moisture loss or any burning risk.

SHR Technology allows treatment in motion that slide the handle over the treatment area.

Real clinical test + 3 years warranty & Lifetime maintenance
Theory of IPL/SHR salon equipment
SHR stands for Super Hair Removal, a technology for permanent hair removal which is having a sweeping success. The system combines laser technology and the benefits of the pulsating light method achieving practically painless results. Even hairs are difficult or impossible to be removed,SHR can treated. [In Motion" represents a breakthrough in permanent hair removal with light technology. The treatment is more pleasant than with the conventional systems and your skin is better protected.

Treatment Range:IPL-SHR can remove body hair at any point(Face and neck;Underarm area;Bikini, intimate, gluteal region;Chest, back and stomach area;Arms and hands;Legs and feet.
2.Skin rejuvenation:Remove wrinkle,whitening skin,skrinking pore,remove ance etc.
3.Speckle removal:Freckle,age pigment,sunburn,birthmark etc.
4.Vascular Lesions:Talengiectasia,Rosacea,Spider angiomatas etc
Before and after photo: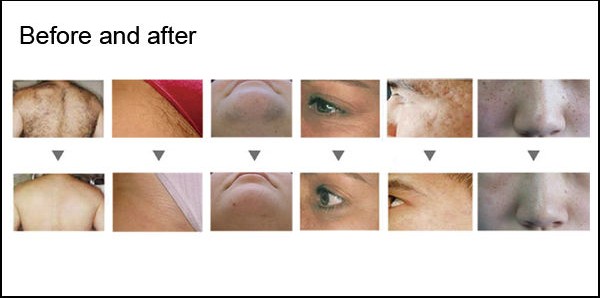 Advantages of IPL-SHR:
(1). SHR machine is with Single pulse mode can emit energy averagely, however, IPL machines are with multi-pulse mode which focus energy on first pulse, which is very easy to burn skin.
(2). SHR filtered violet light and infrared light, which will eradiate and absorb water from target skin. So SHR does not have any side-effect to body.
(3). With AFT technology. Identified function makes operation simple, and makes treatment safely!
(4). With bigger frequency (from 1 to 10Hz), Which accelerate operation speed and short a lot of time for treatment!
(5). With Stationary technology & In-motion technology. Moving IPL can use less time to do treatment on back, leg and arm.
Features:
(1).Permanent Hair Removal
(2).Fast treatment. Frequency up to 10Hz!
(3).Big spot size: 15*50mm
(4).Painless: new AFT technology (Advanced Fluorescence Technology) uses low and equal energy. The special filter cut s 640-1200nm wavelength, which is useless in treatment and absorbs water to make patient feel painless.
(5).Hair-free, even on work on blonde, red or fine hair
(6).Skin-free, suitable for all skin types, even tanners
(7).Accurate Software control and parameters adjustable
(8).Lower noise, longer life
(9).Low operating cost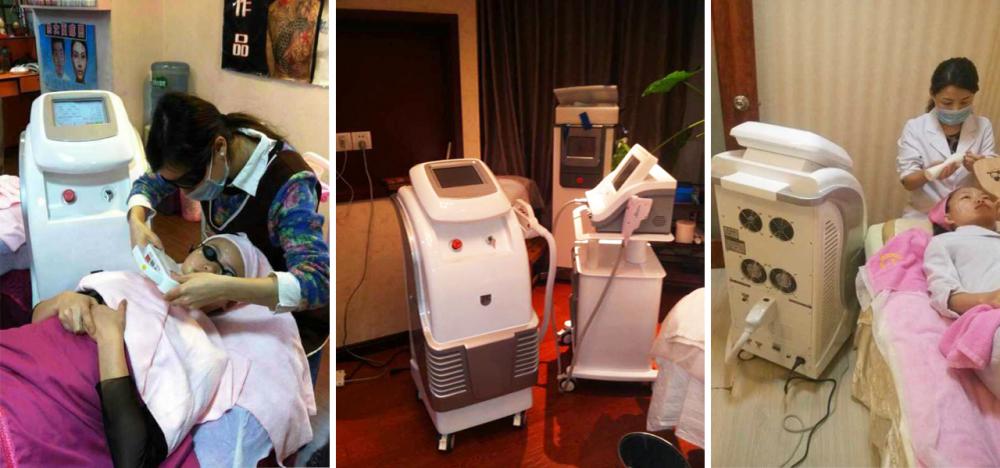 Specification:
| | |
| --- | --- |
| Model No. | E-Star |
| Wavelength | 480/530/590/640/690-1200nm |
| Hand-piece number | IPL/SHR |
| Spot size | 13x40mm² 15x50mm² Optional |
| Cooling system | Semiconductor+Water+Wind |
| Outpower Power | 1500W |
| RF Frequency | 10Mhz |
| Density of IPL Energy | 1-60J/cm², adjustable |
| Light released | Max. 10 shots/ second |
| Amount of Pulse | 1-6, adjustable |
| Interval of Pulse | 1-99ms, adjustable |
| Sub-pulse Width | 0.1-9.9ms,adjustable |
| Emitting cycle | 1-4s, adjustable |
| Skin Cooling | -4-10 Degrees |
| Program languages | English or Customized software |
| Power Supply | 110V/220V, 50Hz/60Hz, 12A/6A |
| Dimension | 54*62*128cm |
| Net Weight | 68kg |
| Package | Aluminum alloy case |
*Warranty:
(1).Within 1year, if there is some accessory going wrong, we will send you the accessory at once, free of charge.
(2).Within 1month, if the machine is of any big fails, we will send you a new machine.
(3).Within 1year, if you send back the equipment for repair, we will be responsible for the repair, including the changes of the accessories, both of them are free of charge.
(4).After 1year, we offer to repair the machine, but we require for the cost of the changed parts, not for manual cost.
(5).No responsibility for man-made destroy.
(6).If the buyer has any questions from our technical department, we can supply on-line service
*OEM ODM:
(1).Software adjustment (logo &menu design, different languages)
(2).Unique machine shape design
(3).Treatment handle, filters design.
(4).Package (style, material, label design)
(5).According to the budget, machine weight, size, provides reasonable projects.
About Lasylaser:Zhejiang Lasylaser Sci.&Tech. Co.,ltd is one of the most specialized beauty machine manufacture in China with many years history,80% of our products are for exporting.Up till now,we have cooperated with many large distributors successfully.We are a company which have passed CE,TUV,SGS,ISO13485 certification.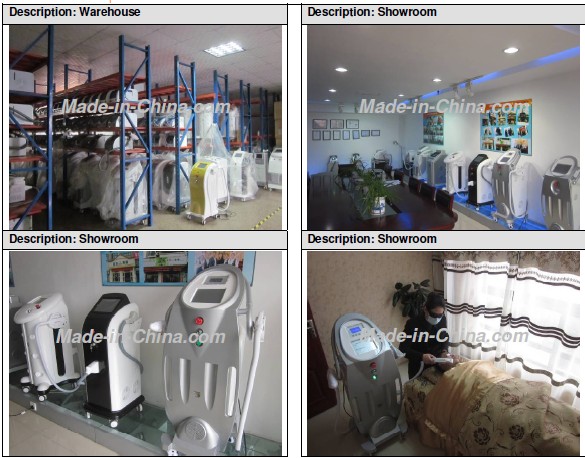 Factory Advantages:
(1).Negotiable price
(2).Detailed explanation on products
(3).Buy from Original Manufacturer, no extra charge
(4).Fast and safe deliver
(5).OEM and ODM are available
(6).Minimum Order quantity is one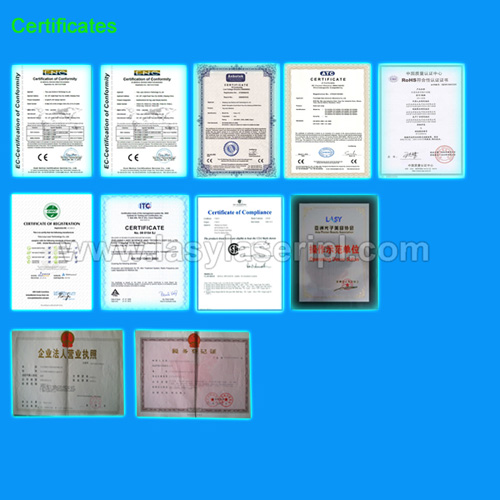 Other Machines we have: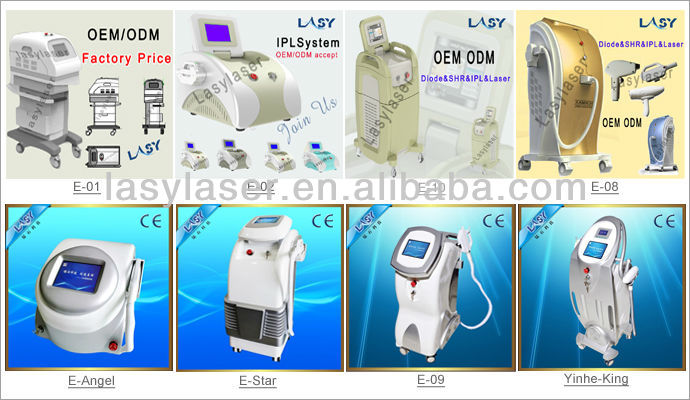 Your business Lasylaser care!
Welcome to China,welcome to Yiwu city,welcome to visite our company and factory.